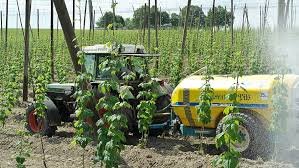 Career in Agricultural Engineer | What is Agricultural Engineering ? | Top colleges in Agricultural Engineering
What is Agricultural Engineering ?
Agricultural Engineering is a part of the tech department that deals with solving issues related to machine efficacy, power supplies, environmental issues, storage, processing, and growth of the agricultural products. Agricultural engineers integrate technology with farming. For example, they design new and improved farming equipment that may work more efficiently, or perform new tasks. They design and build agricultural infrastructure such as dams, water reservoirs, warehouses, and other structures.
Who are Agricultural Engineers ?– Agricultural engineers are those who majorly focused on applying the principles of engineering in improving the agricultural sector. Innovative machines are designed that makes the agricultural process easier. . Some agricultural engineers are developing new forms of biofuels from non-food resources like algae and agricultural waste. Such fuels could economically and sustainably replace gasoline without jeopardizing the food supply.
For more Latest news:- click here
Eligibility criteria
Entry-level jobs in agricultural engineering require a bachelor's degree, preferably in agricultural or biological engineering. Such programs typically include classroom, laboratory, and field studies in science, math, and engineering. Participating in a cooperative program to gain practical experience while in college is highly recommended.
Agricultural engineers who offer their services directly to the public must be licensed as professional engineers (PEs). Licensure generally requires:
A degree from an ABET-accredited engineering program
A passing score on the Fundamentals of Engineering (FE) exam
Relevant work experience, typically at least 4 years
A passing score on the Professional Engineering (PE) exam
College graduates may take the Fundamentals of Engineering (FE) exam immediately. Engineers who pass this exam are called engineers in training (EITs) or engineer interns (EIs). After gaining four years of work experience, EITs and EIs can go on to take the Principles and Practice of Engineering exam to qualify for licensure.
join our Facebook Page for more latest news and Job Updates please click here
Skills required by Agricultural engineers
maths knowledge
knowledge of engineering science and technology
design skills and knowledge
knowledge of physics
to be thorough and pay attention to detail
excellent verbal communication skills
analytical thinking skills
knowledge of computer operating systems, hardware and software
to be able to carry out basic tasks on a computer or hand-held device
Duties of Agricultural Engineers
The main duties of agricultural engineers are as follows:
Plan and design the building of irrigation, drainage, and flood- and water-control systems.
Review research and literature relating to current discoveries in the field.
Collect field and control samples of biological samples and non-living media in order to perform analyses.
Engineer the construction of agricultural buildings and storage facilities in order to engineer a system that is the most efficient while also the most cost effective.
Design equipment and machinery used for field preparation, seeding, spraying, harvesting, and transporting agricultural products.
Ensure equipment design is consistent with local codes and farming culture as well as catering to the resources available in the region.
Supervise all aspects of the production and delivery of agricultural products from seed to table.
Prepare and present technical reports, meet with clients, and communicate technical concepts to internal and external stakeholders.
Advocate for sustainable agriculture on a local and national level to interested parties.
Research to find new ways of farming, harvesting, and storage.
Conduct research for the design of new structures and systems.
OUR RECENT POSTS
Career path
With experience you could move into project management or specialist technical research and development.
You could also work towards incorporated or chartered engineer status by applying to the Engineering Council. As a chartered engineer you'll plan, research and develop new ideas. The Institution of Agricultural Engineers has more information. You could also move into technical sales, business development, teaching or consultancy work.
Working environment for agricultural engineers
Agricultural engineers could work in an office, on a farm or in a laboratory. The working environment may be outdoors in all weather conditions that will all depend upon the job what they are doing.
Top colleges to pursue agricultural engineering
There are a multitude of agricultural colleges and universities in India that offer quality education with enormous growth options. Such as College of Engineering (CEG) Guindy, Chennai, Indian Institute of Technology, Kharagpur, Hindusthan college of engineering and technology, Coimbatore, Indian Institute of Technology, Roorkee.
For latest news and Job updates you can Join us on Whatsapp :- click here
Also for latest news and Job updates you can Join us on Telegram also :- Click Here
For More latest News and Job Updates Please Click here