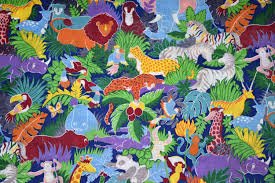 Career and Courses in B.sc Zoology | Scope in B.sc Zoology | Courses available for B.sc Zoology | Top Colleges for B.sc Zoology
Scope in B.sc Zoology
Zoology, is that branch of  Biology that studies the members of the animal kingdom and animal life in general. It includes both the inquiry into individual animals and their parts, even to the molecular level, and the inquiry into animal populations, entire faunas, and the relationships of animals to each other, to plants, and to the non-living environment.
BACHELOR'S OF SCIENCE IN ZOOLOGY– B.Sc Zoology is a professional undergraduate degree course which deals with Animal Biology. It is a full-time course of 3 years course. It comprises of six semesters. Zoology is a complete study of animals as well as their biological processes. The course essentially revolves around the comprehensive study of Animal Biodiversity, Physiology, Biochemistry, Cell and Molecular Biology, Biotechnology, Ecology, and Environment Management.
This degree can lead to a wide verity of job openings and research opportunities in the field of animal studies and natural sciences. Channels such as Animal Planet, National Geographic, and the Discovery Channel provide best offers to work for the zoologists. Zoos, Wildlife parks, and resorts are additionally a various major source of employment for candidates.
For more Latest news:- click here
Eligibility criteria
The eligibility criteria for Zoology courses are given below:
(A) For UG Courses
The minimum eligibility for admission in BSc in Zoology is Class 12 pass in Science Stream with a minimum of 50% marks obtained in Biology subject and in aggregate from a recognized board of the country.
Candidates must have studied Physics, Chemistry, and Biology in Class 12.
(B) For PG Courses
Candidates must have passed BSc/BSc (Hons) in Zoology.
Candidates who have passed BSc/BA in medical and allied medical sciences/biosciences/life sciences are also eligible to apply.
(C) For Ph.D. Programmes  
Post graduation in relevant discipline with minimum 55% of marks
For SC/ST Candidates the minimu marks required is 50% .
join our Facebook Page for more latest news and Job Updates please click here
Admission Process
The admission process for B.Sc. in Zoology is done through merit basis. Any applicant who wants to take admission in any of the college or institute that offers B.Sc. in Zoology should fill an admission form which is available online. The college and institute or university will then issue a cut-off list that will ensure admission to any applicant who suffices the eligibility requirements. In some colleges the admission is done on the basis of Entrance exams.
Entrance exams
Few universities also conduct entrance tests for admission. Candidates are offered admission in MSc courses based on the entrance exams. Admission to the Ph.D. program is done based on entrance tests conducted nationally or by universities separately followed by Personal Interview.
ENTRANCE EXAMS
1. Banaras Hindu University Entrance Exam
2. Jamia Hamdard University Entrance Exam
3. Jai Hind College Entrance Exam
4. University of Delhi Entrance Exam
5. Ranchi University Entrance Exam
Some of the popular Ph.D. entrance tests are UGC NET, CSIR, ICAR, etc.
Courses available after B.Sc Zoology
M.Sc Zoology- It is an advanced course that involves the study of animal diversity. Candidates opt M.Sc course after B.Sc Zoology because of a wide range of scope after the master's course. Professionals with M.Sc Zoology degree has a better salary offer and growth in their career.
M.Sc in Life Science– Life sciences is a postgraduate course that involves the study of structure, composition, structure and function of living things and their interaction with the environment. M.Sc in life science has a wide range of scope. A candidate who has studied B.Sc Zoology are eligible to pursue this course.
M.Sc Microbiology- Students who hold a B.Sc Zoology degree are eligible to pursue M.Sc Microbiology in many colleges in India. Biochemistry is the discipline in which scientists combine chemistry and biology to investigate living systems and their relationship to the environment. M.Sc. (Microbiology) covers the studies of microorganisms and their effect on humans.
M.Sc Biotechnology– M.Sc. Biotechnology is another popular postgraduate course that a student can opt after the completion of B.Sc Zoology course. It is an advanced degree programme that focuses on career-oriented subjects like Animal Cell Technology, Bioinformatics, Enzyme Technology, Medical Biotechnology and Genetic engineering etc.
M.Sc Bioinformatics– Bioinformatics is a course that involves the study of methods and software tools to understand the biological data. It is the study of biological aspects of life using computer programming.
OUR RECENT POSTS
Jobs available
Candidates who have completed the zoology courses in B.Sc, M.Sc, and Ph.D level have various job opportunities in the public and private sectors. Depending on their degree level, interest, and work experience they can opt for the following opportunities.
(1.) Bio-Technician/biological technician: A bio technician, or biological technician, works with biologists and other scientists and assists them in solving scientific problems dealing with living organisms. The job role involves performing a test on blood or other biological substances. It also includes molecular diagnostic testing, pathology testing, and many other types of medical testing.
(2.) Animal Care specialist: The job involves taking care of pets and other domesticated animals. Training animals, rescue animals, zoo keeping are other roles related to this profile. 
(3.) Wildlife and Conservationist: Wildlife and conservationists study all aspects of animal life and relate it to the management and conservation of natural resources. A conservationist is a person who advocates or acts for the protection and preservation of the environment and wildlife. The conservationist groups keep an eye on the environment activities and guide the government and corporate for the right actions towards the protection of the environment. The groups create pressure on the government for changing the wrong policies or creating new ones for the protection of the environment.
(4.) Teaching and research: There is a good scope in academics after studying M.Sc in Zoology. For the teaching and research at the university level, candidates are shortlisted based on both academic record and performance in a relevant nation-wide screening test, like UGC (NET/JRF), CSIR(NET/JRF), ICAR (JRF/SRF), SLET. As per the score in the exams candidates can go for a doctorate study in zoology. They can pursue research in structure, physiology, ethology, biogeography, marine biology, and other branches of zoology. 
Top institutes
For latest news and Job updates you can Join us on Whatsapp :- click here
Also for latest news and Job updates you can Join us on Telegram also :- Click Here
For More latest News and Job Updates Please Click here