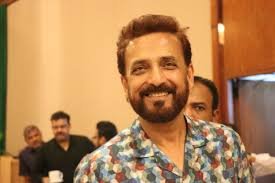 IAS Toppers Tina Dabi, Athar Khan files Divorce after 2 years of Marriage | Files Divorce in Jaipur Family Court | Tied knot in 2018
Files Divorce in Jaipur Family Court
Two years after the wedding, Tina Dabi, who topped the Union Public Service Commission examination (2015 batch), and husband IAS Athar Khan have filed for divorce with mutual consent in a family court in Jaipur. Athar Khan, who hails from Kashmir, had secured the second position in the UPSC civil services examination in 2015, while Tina Dabi had topped the civil service examination.
For more Latest news:- click here
The relationship between IAS toppers Tina Dabi and Athar Khan started at the Lal Bahadur Shastri National Academy for Administration in Mussoorie and subsequent wedding grabbed the attention of the nation. It is believed that the duo, Tina and Athar, had become close to each other during the training period. 2016-batch IAS toppers Tina Dabi and Athar Khan got married in Jaipur on March 2018, serve in the Rajasthan cadre. Many people hailed their wedding as a symbol of communal harmony.
Senior politicians, including Venkaiah Naidu, Sumitra Mahajan, Ravi Shankar Prasad, had attended their wedding reception in the national capital. There were three wedding receptions — the first in Jaipur, which was simple court ceremony, the second one in Kashmir's Pahalgam and the third one in Delhi. Former Congress president Rahul Gandhi had also congratulated the IAS couple and tweeted, "May your love grow from strength to strength and may you be an inspiration to all Indians in this age of growing intolerance and communal hatred. God bless you."
join our Facebook Page for more latest news and Job Updates please click here
All about the duo relationship
The marriage of Tina Dabi and Athar Khan came under the scanner few days ago. Although the Tina Dabi had dropped Khan from her surname and removed the reference to being a Kashmiri bahu, the IAS topper from the 2016 batch has also unfollowed her husband Athar Aamir Khan on Twitter. Speculations about her relationship status have gained momentum on social media after many eagle-eyed users found that Athar has also unfollowed Tina on Instagram. While Tina, who has in excess of half a million followers on Instagram, is still following Athar, the latter is no longer one of her followers.
OUR RECENT POSTS
Both Dabi and Athar were allocated to the Rajasthan cadre of the IAS. Individually too, both of them represent heights of achievement as Tina Dabi was the first ever Dalit woman to top the UPSC examinations. Athar, who is a year older than Tina, is from restive South Kashmir. Tina Dabi hails from Bhopal and both his parents are in the Indian Engineering Services. She studied Political Science at Lady Shri Ram College. Athar is a BTech from the Indian Institute of Technology (IIT) in Mandi, Himachal Pradesh.
Initially, both of them were in the same city, but Tina Dabi was later posted to Sri Ganganagar as Chief Executive Officer, Zila Parishad. Athar was posted to Jaipur as the CEO of Zila Parishad.
For latest news and Job updates you can Join us on Whatsapp :- click here
Also for latest news and Job updates you can Join us on Telegram also :- Click Here
For More latest News and Job Updates Please Click here