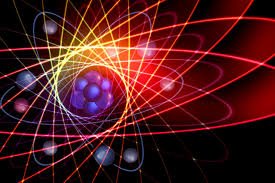 Career options and courses in B.SC Physics | Career Scope in B.SC Physics | Courses after B.sc Physics | Top Colleges for B.sc Physics
Career Scope in B.SC Physics
Physics is an exciting science subject that generates fundamental knowledge for advancement in technology and research. It is a subject that demands imagination more than reading. In the words of Albert Einstein- "Imagination is more important than knowledge. For knowledge is limited, whereas imagination embraces the entire world, stimulating progress, giving birth to evolution." The technology which we are using today would not have been possible without traditional and modern Physics. Physics plays an important role in the future progress of humankind. The support of study and research is important in all the countries because of its importance in almost all aspects of life.
BACHELOR OF SCIENCE IN PHYSICS- BSc (Hons) in Physics is a three-year undergraduate program comprising of theory and experimental courses mainly from Physics and few interdisciplinary courses from Mathematics Chemistry and Computer Science. The program emphasises on the fundamentals of Physics while introducing modern concepts such as Quantum Mechanics and Relativity proceeding over to Classical Mechanics Electrodynamics taking forward the courses like Electricity and Magnetism Optics and Waves similarly Statistical Mechanics and Thermodynamics. 
For more Latest news:- click here
Through the course curriculum and the opportunities to conduct individual research and field trips the students get holistic all-round development. They will also gain expertise in lab work through ample practical sessions training them at conception design and fabrication of laboratory equipment.The undergraduate degree programme paves a solid ground for students to further acquire mastery in physics concentration areas. The programme trains graduate to establish entry-level careers in the government and private sectors. The Career Scope in B.SC Physics is so wide.
join our Facebook Page for more latest news and Job Updates please click here
BSc Physics Eligibility
Interested aspirants for the BSc Physics course are required to fulfil all of the below-mentioned eligibility criteria:
Students must have cleared their High School, i.e. 10+2 examinations with PCM  or PCB stream. 
For lateral entry in 2nd year, they must have got percentile 60% or above in their first year.
Proficiency in English Communication.
BSc Physics Admission Process
The admission for BSc Physics is done based on marks in the university's entrance exam. Candidates may also be granted an admission based on the merit list. The students can seek admission by analyzing their marks with the cut off announced by a college. 
BSc Physics Admission Procedure is:
Step 1: Apply for an entrance exam for BSc Physics colleges and universities, if they take one, or application based on Merit.
Step 2: Prepare and then appear for the entrance exam.
Step 3: Check out the resulting cutoff and appear for the admission process.
In most of the universities, admission in Bachelor of Science in Physics is then done based on marks in the 10+2 examination.
BSc Physics Entrance Exams
There is no common Entrance test for BSc Physics admission all over India, however, very few colleges and universities conduct their entrance test which varies from college to college. The entrance exam for the BSc Physics are: DUET and GSAT.
The format of most of the BSc Physics Entrance Test is as follows:
Test Type: Written/ Computer-based
Test duration: 1 hour to 2 hours
General Test Syllabus: Syllabus equivalent to 10+2.
Entrance Exam dates: April-May
These examinations may be conducted in Online mode or are Pen-paper based. The period of the application commencement ranges from March-June and the examination dates vary from one university to another, which are not yet released for most of the examinations.
OUR LATEST POSTS
Courses after B.SC Physics
M.SC Physics- M.Sc. Physics is a two-year postgraduate degree programme offered by many colleges in India. The primary objective of offering B.Sc course is to help students understand pure Physics and its application in day-to-day life. It is a comprehensive course and finds its application in various fields especially in research and technology. Candidates who are enrolled in the M.Sc Physics course learn about various topics associated with the concepts of Physics like classical mechanics, nuclear physics, geophysics, astrophysics, matter, electronics, electromagnetism etc. The entire course is the combination of the academic curriculum, laboratories, thesis, projects and industry-driven programmes.
Integrated MSc-PhD– The Integrated MSc-PhD degree program is a relatively new course but has gained popularity among Physics graduates. The curriculum of this 5.5-year course is devised to encourage students to pursue research in the sub-fields of Physics. The students also have the option of exiting the course laterally after completing their master's.
Master of Philosophy (M.Phil)– Apart from MSc courses, you can also enrol in a Master of Philosophy(M.Phill) program. The M.Phill Physics is a 2-year, pre-doctorate degree program that inculcates necessary problem-solving and analytical skills in students. M.Phill graduates can either pursue a PhD or can work in corporate, teaching or government sectors. 
PhD in Physics– Doctorate of Philosophy – PhD in Physics is a prestigious degree program you can opt for after MSc or M.Phill. Doctoral courses are ideal for those who want to conduct advanced research in an array of areas like optical radiation, quantum computing, particle physics, etc. The course generally runs for 3 years but the course duration may vary from one university to another. After obtaining this degree, students have been inducted at various posts in prestigious organizations like ISRO, NASA, and CERN. 
Scope areas
| | |
| --- | --- |
| Research Associate | Statistical Investigator |
| Acoustic Consultant | Geophysicist |
| Nanotechnologist | Radiation Protection Practitioner |
| Research Scientist | Researcher |
| Technician | Scientist |
| Physicist | Lecturer |
Content developer– The Job of a content developer is to write, Review, Analyse & finalizes the Content. The average pay for a Content Writer is Rs 2,42,137 per year. The salary will increase depending on the work experience.
Radiologist– Radiologist has to interpret and study medical images such as CT scan, ultrasound, MRI etc. The average salary package is 19,00,000 p.a.
Research Head– Research Head supervises the research team and provides authentic data for carrying out research analysis. The average salary package is Rs 3,30,000 p.a.
Scientist – They are also known as a physicist who studies the field of Physics in great detail. They conduct research on the physical phenomenon of natural science.
Radiation Oncologist – Radiation Oncologist are a specialized physician, They make use of ionizing ration to conduct treatment of cancers. 
Top Colleges
For latest news and Job updates you can Join us on Whatsapp :- click here
Also for latest news and Job updates you can Join us on Telegram also :- Click Here
For More latest News and Job Updates Please Click here