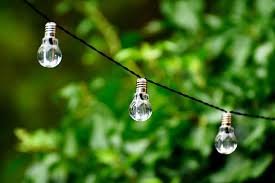 Career and Courses in Environmental Engineering | Scope in Environmental Engineering | Top institutes for Environmental Engineering
Scope in Environmental Engineering
Environmental engineering is the branch of engineering that is concerned with protecting people from the effects of adverse environmental effects, such as pollution, as well as improving environmental quality. The goal of environmental engineering is to ensure that societal development and the use of water, land and air resources are sustainable
The practice of environmental engineering dates back to the dawn of civilization. Ever since groups of people began living in semi-permanent settlements, they have had to deal with the challenges of providing clean water and disposing of solid waste and sewage. With the growth of cities and the advent of large-scale farming and manufacturing, people have also had to worry about air quality and soil contamination.
For more Latest news:- click here
The person who involve themselves in environmental engineering is known as Environmental Engineer. Environmental Engineer identifies a source of contamination, it must be stopped or significantly reduced. Simply shutting down a business is not always a viable option, because of the potential for severe economic consequences. Environmental engineers often work with businesses to determine ways to avoid or reduce the production of pollutants or to separate them so they can be disposed of in a safe manner.
Environmental engineers work in a variety of settings because of the nature of the tasks they do. When they are working with other engineers and urban and regional planners, environmental engineers are likely to be in offices. When they are carrying out solutions through construction projects, they are likely to be at construction sites.
join our Facebook Page for more latest news and Job Updates please click here
Courses available in Environmental engineering
DIPLOMA COURSES
Diploma in environmental engineering
UNDER-GRADUATE COURSES
B.Tech in Environmental engineering
B.Tech in Environmental Psychology
B.Tech in Environmental Geoscience
B.Tech in Environmental Biology
POST-GRADUATE COURSES
M.Tech in Environmental engineering
M.Tech in Environmental Psychology
M.Tech in Environmental Geoscience
M.Tech in Environmental Biology
DOCTORAL DEGREE
P.hd in Environmental engineering
P.hd in Environmental Psychology
P.hd in Environmental Geoscience
P.hd in Environmental Biology
Eligibility criteria
Like any other engineering courses, the eligibility criteria are same for Environmental Engineering. Those who want to pursue the undergraduate programme in Environmental Engineering are required to sit for JEE Main, JEE Advanced and other state level entrance tests. Usually JEE Main is held twice in a year, in January and in April. The candidates can sit for either of the Tests or the both. JEE Advanced is held in May. The qualified candidates of JEE Main are eligible to take up JEE Advanced. The state level entrance tests are held in April or May.
BASIC ELIGIBILITY CRITERIA– If you are interested to become an environmental engineer, then you should have passed the high school examination with Physics, Chemistry, Biology & Maths including algebra, trigonometry, geometry and calculus.
UG Course: For admission in UG course, students have to qualify their higher secondary school certificate (10+2) examination with science subjects.
PG Course: The eligibility criteria for those candidates that want to pursue a PG course, they are holding a UG degree in B.E/B.Tech) or any other equivalent branches of engineering.
Duties of an Environmental Engineer
Make recommendations to maintain and improve environmental performance
Review environmental regulations, and determine whether they're being applied properly
Review stormwater management practices for municipal, industrial, and construction stormwater programs
Create and maintain air quality management systems that comply with air permits and air regulations
Report environmental incidents to plant management, including mishaps such as internal spills, external releases, potential permit non-compliances, and upcoming regulatory inspections
Lead or support the preparation and negotiation of various environmental permit applications
Interface with different regulatory agencies, prepare needed documentation, schedule required testing, and provide any necessary, additional follow-up documentation
Basic Skills required
Interpersonal skills. Environmental engineers must be able to work with others toward a common goal. They usually work with engineers and scientists who design other systems and with the technicians and mechanics who put the designs into practice.
Problem-solving skills. When designing facilities and processes, environmental engineers strive to solve several issues at once, from workers' safety to environmental protection. They must be able to identify and anticipate problems in order to prevent losses for their employers, safeguard workers' health, and mitigate environmental damage.
Reading skills. Environmental engineers often work with business people, lawyers, and other professionals outside their field. They frequently are required to read and understand documents with topics outside their scope of training.
Writing skills. Environmental engineers must be able to write clearly so that others without their specific training can understand their plans, proposals, specifications, findings, and other documents.
Top companies recruiting Environmental Engineers
AECOM
Privi Organics Limited
MACTEC 
UEM GROUP 
Kalpan Hydro Company
Goodrich Corporation
SPML Infra Limited
Brunel India Pvt Ltd
The Indure Private LImited
Sima Labs Pvt Ltd.
IDS Group
Various job profiles
At present, there is a huge demand of Environmental Engineers. It is hoped that these engineers would work for the protection of the environment by reducing the pollution, managing the waste materials, utilising the renewable sources of energy etc. After completing the B. E/ B. Tech programmes the candidates may take up jobs in the environment, energy and agricultural sector of the government and no-government organizations.
Environmental manager– Environmental managers are responsible for managing the environmental performance of organizations. As an environmental manager, you'll inspect corporate activities to ascertain and advise on where improvements can be made and ensure that the organization complies with environmental legislations. 
Water engineer – Water engineers supply, control and preserve clean water and sewerage/waste water services and avoid flood damage. This is a broad role which involves a number of technical and non-technical tasks, including designing sewer improvement schemes or flood defense programs and related structures such as pumping stations.
Environmental engineer– As an environmental engineer, you'll use your knowledge of engineering, soil science, biology, and chemistry to find solutions to environmental problems and prevent future issues. This could include designing systems and processes that help to protect the environment, such as water reclamation facilities or air pollution control systems.
Air quality specialist – Air quality specialists/consultants combine technical knowledge with business skills to ensure that emissions and other airborne pollutants do not violate air pollution laws. They also aim to make sure that pollutants, such as those created through chemical reactions and combustion, are not released into the air at harmful levels without first being treated with the appropriate contaminant-removal technologies.
Top institutes
For latest news and Job updates you can Join us on Whatsapp :- click here
Also for latest news and Job updates you can Join us on Telegram also :- Click Here
For More latest News and Job Updates Please Click here